Thirty miles out to sea, Nantucket Island may just be the best summer getaway to just, well, get away from it all. Every summer, from late June through August, the island comes alive with the most beautiful blooms and a bustle of beach-seekers who want to experience the island's stunning coastline and historic town.
And, yes, while looking out onto the blue Atlantic from a stretch of white sand beach may be the quintessential Nantucket day….don't let a little rain scare you away! Rainy days on Nantucket offer their own kind of magic. After all, we came to Nantucket to momentarily escape a more hectic world, and the pitter-patter of rain on the cobbles has a particularly calming effect on the soul.
These cozy days on the Grey Lady offer the perfect time to relax, refresh, rejuvenate…and even discover a few new things about your favorite island! Here are our five favorite things to do:
1. Bewitched at Bookworks
Rainy days were essentially made for reading, and there is no better spot to cozy up with a good book than Nantucket Bookworks, located conveniently in historic downtown. At Nantucket Bookworks, there is a little nook for everyone – from nautical reads to history to young adult fiction and even an expanded children's section (with a snack & ice cream bar!). The walls are lined high with wooden shelves, and whimsical rugs and unique artwork decorate the entirety of the shop. It's the perfect, charming little place to spend a lazy day getting lost in your fave book.
2. The Whaling Museum
Take advantage of a rainy day to skip the heat of the day and go to the Nantucket Whaling Museum – a true island classic. The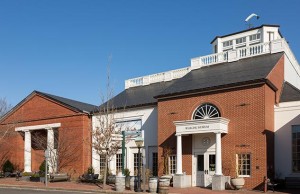 Whaling Museum gives an interesting perspective of the island's rich history and includes the skeleton of a forty-six foot sperm whale that washed ashore in 'Sconset in the late 1990s. The building is a fully restored 1847 spermaceti candle factory and has an impressive collection of maritime artifacts.
3. Stretch & Surrender at The Yoga Room
Step into the Yoga Room, and an immediate sense of calmness inundates your mind and body. From sunrise vinyasa to candlelight yin, it's no wonder this studio has continuously been a favorite for locals and visitors alike who want to enhance the calming nature of this island.
Over the summer, the Yoga Room schedule offers up to 7 classes a day, so you have multiple options to fit your practice in regardless of your family or group schedule!
4. Sip Fine Wines at Epernay
Epernay, a locally owned and operated Wine and Spirits shop on Beach Street, hosts (free!) wine tastings on Thursdays from 5pm to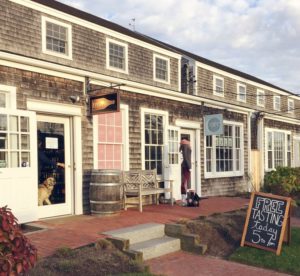 7pm, as well as an additional summer events calendar.
Learn all about their red and white varietal wines from vineyards across the globe, as well as hot, new summertime sips from local Cisco Brewers and Nantucket Vineyard. Why not sample them all?!
Hosted and complementary Friday Evening wine tastings are always a good way to start your Nantucket holiday!
5. Brass Lantern Inn
When you stay at the Brass Lantern Inn, relaxation is at your fingertips! This year, the inn has a new cozy patio with a pergola and a fire pit in the garden.
The patio is perfect for a slow morning with French press coffee and raspberry muffins or the perfect place to relax in between activities or wait out a rain storm.
Sometimes, these misty days on Nantucket can truly feel like a gift….