New England weather is what we like to call 'unpredictable', so while we wish for only blue skies and sunshine, sometimes we do get a little rain. Here on Nantucket, there are many activities to enjoy rain OR shine….so don't let a little rain put a damper on your Nantucket getaway. Here are a few of our top suggestions…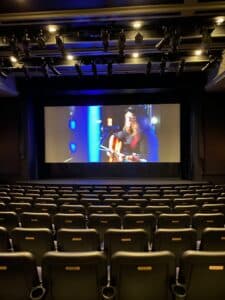 Enjoy a film at Dreamland Theater. The Dreamland Theater is a historic theater offering performing-arts events, community activities and showings of new and old films. Grab a bag of popcorn, a box of candy and kick back and enjoy a show.
Shop until you drop. The local shops truly appreciate your business. All along the cobblestoned streets, you will find anything from home decor, casual to trendy clothing, jewelry, and unique local gifts. Hide from the rain, by perusing the shops. Some of our favorites include Nantucket Looms, Current Vintage, The Lovely, Milly and Grace, Epernay Wine and Spirits, and ACK 4170.
Music and libations at Cisco Brewers. Cisco Brewers is a lively place to visit and a place to take cover from a rainy day. Enjoy local brews, a tasty cocktail, or a glass of wine. Food trucks are available and you can enjoy anything from a slice of pizza or homemade dumplings. Daily during season, you can enjoy live music entertainment.
Surround Yourself with thousands of books, CDs, DVDs, and partake in the variety of educational and cultural programs offered to the public – perfect for all ages – at the Nantucket Atheneum.
Support local artists, by visiting the Art Galleries in town or the Artist Association on Nantucket offers art education for all levels. From ceramics, printmaking, painting, drawing, mixed media, children's classes, get creative on Nantucket.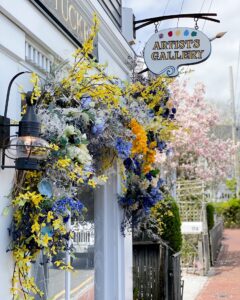 If you are looking to "just relax", our cozy guest rooms, or the Inn's Sitting Room are the perfect places to curl up with a book and enjoy all day snacks, like fresh-baked cookies, still warm from the oven, and a cup of tea while you wait for the sun to emerge.
On Nantucket, if it rains, create your own sunshine.