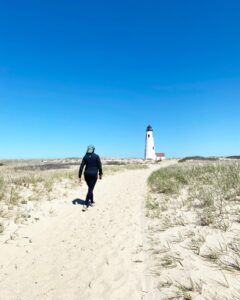 Great Point Light, officially "Nantucket Light" is one of three lighthouses located on Nantucket Island. Located at the Northernmost point of Nantucket, a visit is a must, if you are looking for a unique Nantucket adventure.
To visit Great Point Light, you will need a vehicle with four wheel drive. If you traveled here without a vehicle, there are many car rentals available on island. In town and in walking distance is Young's Bicycle Shop (don't be confused by the name – they have cars too!) and Affordable Rentals and at the airport, you will find Nantucket Island Rent A Car, Nantucket Windmill Auto Rental, and Hertz. Most of the car rentals offers pick up and drop off service during business hours. When renting a jeep, it comes with an over the sand vehicle permit sticker that you will need to enter the Coskata-Coatue Wildlife Refuge, otherwise you would need to purchase an OSV day pass if you are bringing your own vehicle.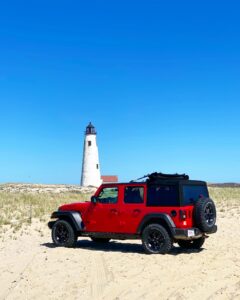 Now that you have your wheels, what should you bring? Make a full day out of it! Pack yourself lunch, beverages, beach chair, a towel, and don't forget sunscreen. We offer at the Inn, beach chairs, beach towels, and cooler for guest to use. Grab delicious sandwiches in town from either Corner Table Cafe, Provisions Nantucket, Lemon Press, or it's worth a short drive to Something Natural. Their sandwiches are nice and BIG and you can customize your sandwich from the type of bread to all the fixings that go on it. There are no restrooms at the Coskata-Coatue Wildlife Refuge, so keep that in mind when starting your day.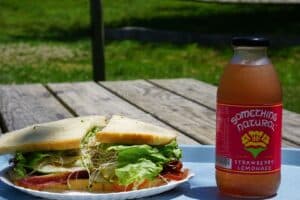 To enter Coskata-Coatue Wildlife Refuge, you will come to the Gatehouse in Wauwinet, and when there it is imperative that you deflate your tires. Most tires require pressure to be at 15 PSI in order for your vehicle to gain traction on the soft sand. Failure to do so, will cause you to get stuck, so don't make that rookie mistake. We told you so! Don't worry, on your way out, there's a pump to refill your tires.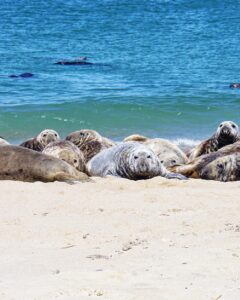 This unique once in lifetime experience, you will cruise along the soft sands, sand dunes, marshes and miles of ocean, where you will enjoy dynamic landscape, spot marine and bird activity. As a visitor please respect the natural habitat. Whatever you take on, take out with you. The Trustees work hard to keep the land pristine and protected from thousands of visitors each year.
Over the last 10 years Nantucket has seen a significant increase in grey seals. While perfect for pictures and admiring from afar, do not get too close to them. Like humans, they are lounging on the beach to sleep and relax. Just like you and me, when relaxing, you don't want to be bothered!
A few helpful tips:
No dogs allowed (April 1 through September 15)
OSV travel is at your own risk
Beach hours are 9AM-Sunset
No groups larger than 10 people