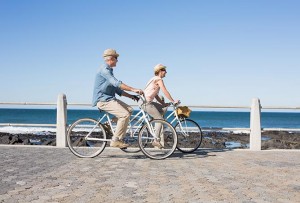 Slow down this fall and really see Nantucket on a bike or while taking a hike. Bring your own bike or rent your wheels from one of the many rental companies on the island. Several of the bike rental shops are within a 5-minute walk from the Brass Lantern Inn.
Nantucket Bike Shop has three locations on the island, one of which is within a 3-minute walk of the Inn. This shop can supply you with adult size bikes, kid size bikes, and even scooters. Easy Riders Bicycles also rents surf, fishing, and beach gear. So when you arrive at the beach on your rented bike, jump off and do some fishing or snorkeling. Island Bike Company is located right on the Old South Road Bike Path – how convenient is that!? The owner of Island Bike Company has more than 29 years experience in the bicycle industry and can provide great repair service too.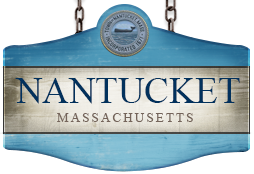 The Town of Nantucket has developed wonderful bike paths all around the island and is working on completing the paths in the downtown area. The 9.5-mile long Polpis Road Path is one of the favorites because it starts downtown at the Rotary and ends at Sconset Beach. The Madaket Road Path leads to Madaket Beach from the Caton Circle downtown and intersects with Cliff Road path and Eel Point Road path. The Milestone Road Path runs from the Rotary to Siasconset for a ride of 6.8 miles.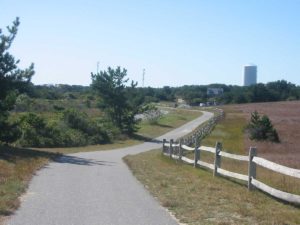 The Brass Lantern Inn has a special package for you to "Bike Nantucket". Book your stay and add this package to have a complete bike experience at your fingertips. The $95 package includes rental of 2 bikes, helmets, bike locks, and baskets. The 24 hour special includes lunch of sandwiches, apples, cookies, and bottles of water. When you return to the inn, you will receive a bottle of a local wine from Nantucket Winery. Relax and toast to your fun day and bike ride around the island.
If you would rather have both feet on the ground, enjoy a guided walking tour from Nantucket Walkabout. Book a guided nature walk and learn all about the preserved areas of Nantucket Island. Guide Peter Brace has written two books on Nantucket's natural history and exploring Nantucket on foot. He has lived on the island for more than 23 years and knows the natural beauty and environs from shoreline to shoreline.
Make your reservations at Brass Lantern Inn today to slow down and enjoy Nantucket in the fall!