If you're a first-time visitor to Nantucket (or need a refresher), there are some important things to keep in mind. The primary question for most visitors is how to get there. After that, people usually wonder about the attractions and activities available on the island. Finally, many visitors are curious about the best places to eat while in Nantucket. Although there are many excellent options, we'd like to offer our recommendation for first-timers. While we support all the local businesses, these suggestions will provide a great experience.
How to get to Nantucket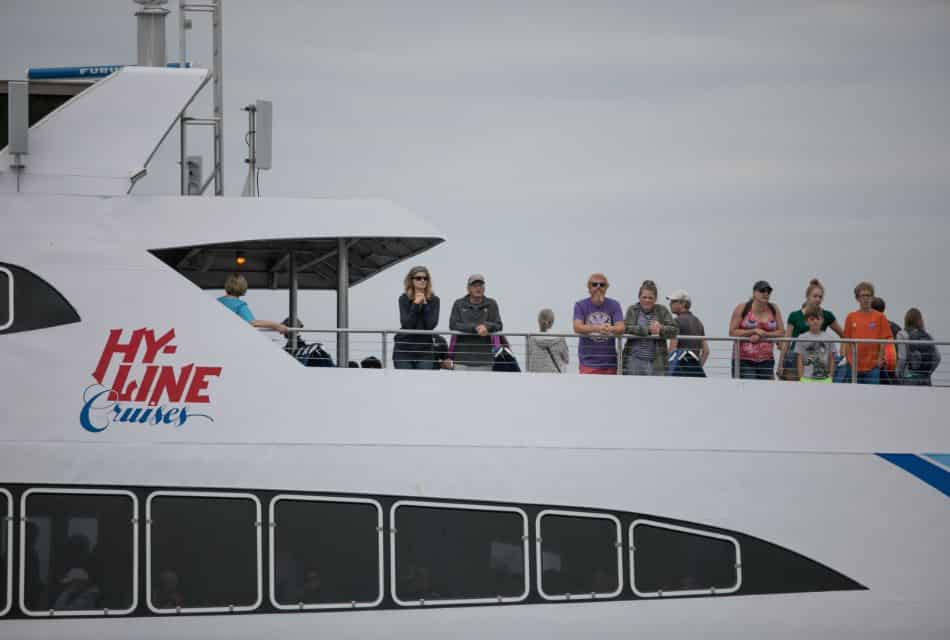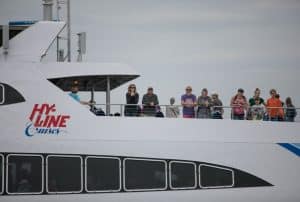 When visiting Nantucket, you have only two ways to get here, either by plane or boat. Depending on your travel needs, there are many different services available to choose from. If you decide to fly, you can choose between Cape Air, private charter, and common domestic flights such as Jet Blue. Cape Air has regular flights from Boston and Hyannis year-round.
Alternatively, you can take a ferry from Hyannis, Massachusetts, with options such as the Hy-line and the Steamship Authority, both ferry lines have a 'fast boat' (1 hour, passengers only) but only the Steamship Authority has a 'slow boat' for cars and passengers. Bringing your car  to Nantucket is not a trivial decision as the reservations are in short supply, must be made well in advance and are costly. Since the island is small and easy to navigate on foot, bike, or using cabs, Uber, and public transportation, we recommend skipping the car reservation especially if you're only here for a few days. Car rentals are available on the island however, if you would like to explore the island, as you would be able to see and do more on your own schedule. Taking the fast ferry is a quick and convenient option that puts you on the island in just an hour. From there, you could take a short walk from Steamship Wharf to the Inn or a 15 minute walk from the HyLine terminal on Straight Wharf. Taxis are available in both locations if a walk is not feasible.
Upon your arrival, our friendly staff will warmly welcome you and assist with your check-in process. If you arrive early prior to our 3pm check in time, we offer luggage storage so you can begin enjoying your vacation right away. In addition, we have a convenient powder room for freshening up, and a dining area with complimentary snacks, coffee, and tea. Our sitting area and garden offer the perfect retreat for relaxation. Once you feel settled, we encourage you to venture out and explore all that our surroundings have to offer.
Things to do on Nantucket
The Brass Lantern is located on North Water Street, within easy walking distance to Town, which means easy access to the cultural district. Two of our favorite sites to visit are the Atheneum, Nantucket's public library, and the Whaling Museum – both just short walk from the Inn.
The Atheneum serves as the public library of the Island and is open pretty much year round. This historical establishment opened in 1847 and has been recognized as a National Register of Historic Places. It showcases exquisite artwork and artifacts that commemorate our maritime inheritance and the chronicles of Nantucket.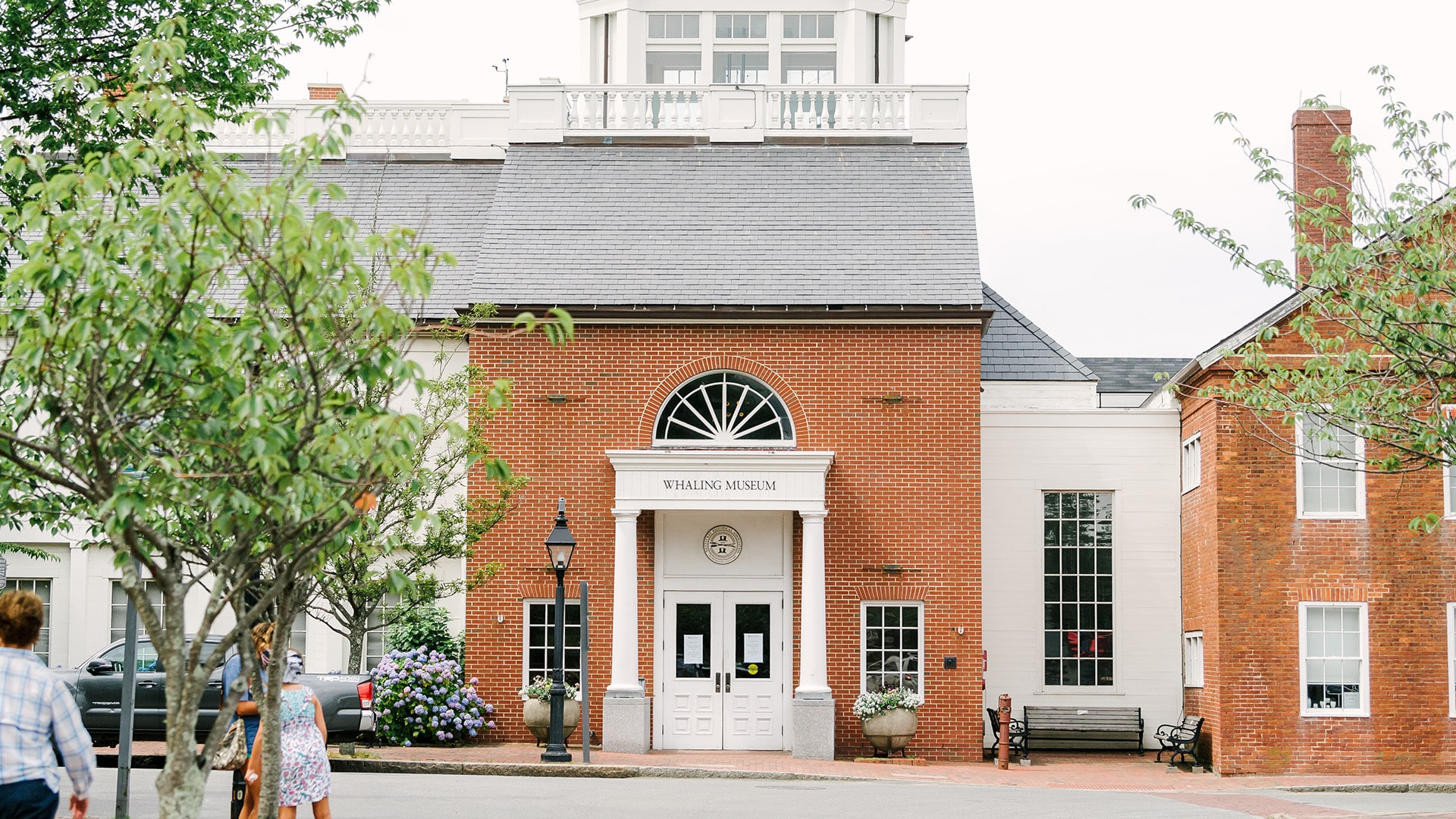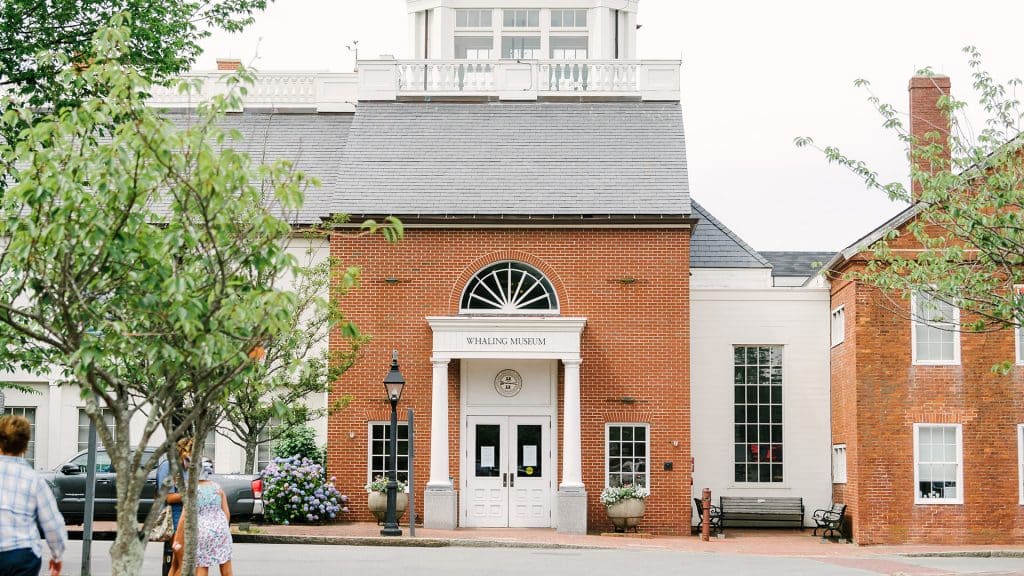 The Whaling Museum has received accreditation from the American Alliance of Museums. It boasts 9 premium galleries that showcase both permanent and rotating exhibitions, featuring over a thousand works of art, artifacts, and treasures. Through these displays, the museum tells the intriguing stories of the Island over the past 4 centuries.
After all this steeping in Nantucket's culture, a tasty snack is in order and the Juice Bar is just around the corner. During the peak of summer season, the line could wrap around the corner, but waiting in line is an integral part of the experience. The aroma of the sweet batter and the cone is delightful, and the freshly made, warm, and crispy cone is the perfect summer delight, jam-packed with your favorite flavor.
Exploring the charming cobblestone streets and by-ways of Nantucket Town is one of the main draws to the island. The quintessentially New England architecture, meticulously maintained lawns, and picturesque cobblestone roads make for a delightful stroll. Along these roads, you'll discover a variety of local shops and eateries selling everything from clothing to home decor, gifts, and art galleries to peruse.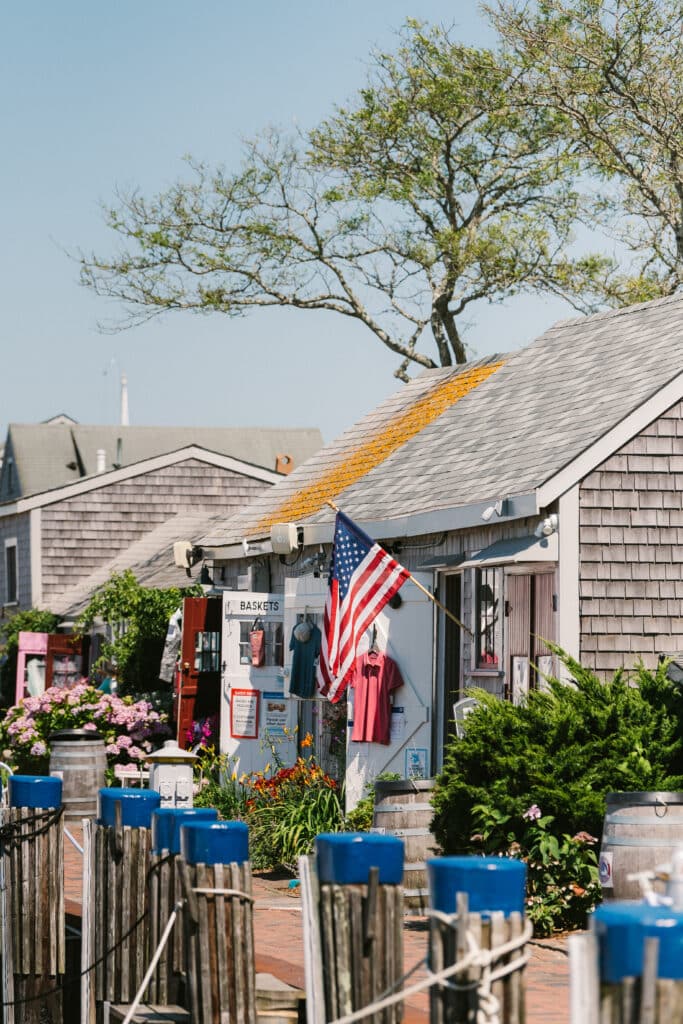 Be sure to stroll down Old South Wharf, where you'll find an eclectic mix of boutiques, restaurants, and galleries that are open seasonally. Just taking a leisurely walk, you'll enjoy seeing all the yachts and boats, fishermen with their lines out, and boat tours entering and departing from the busy wharf.
Nantucket Island boasts three picturesque lighthouses, but the Brant Point Light is the most easily accessible by foot or bike from the Inn, making it a must-visit. This iconic lighthouse is the first thing visitors arriving by ferry see. The Brant Point Light has been standing since 1746, making it America's second oldest lighthouse. In 1987, the lighthouse was recognized for its historical significance and added to The National Register of Historic Places.
If you want to catch a beautiful sunset, head to Madaket Beach located at the west end of the island. This small, secluded beach is the perfect spot to observe the beautiful colors of the day's end. We also would suggest, before or after viewing the sunset, grab a bite to eat at the popular summer restaurant, Millie's, for a delicious casual dinner and order yourself a few tacos and margaritas.
For additional information things to do, please refer to: https://brasslanternnantucket.com/nantucket.html
Places to eat on Nantucket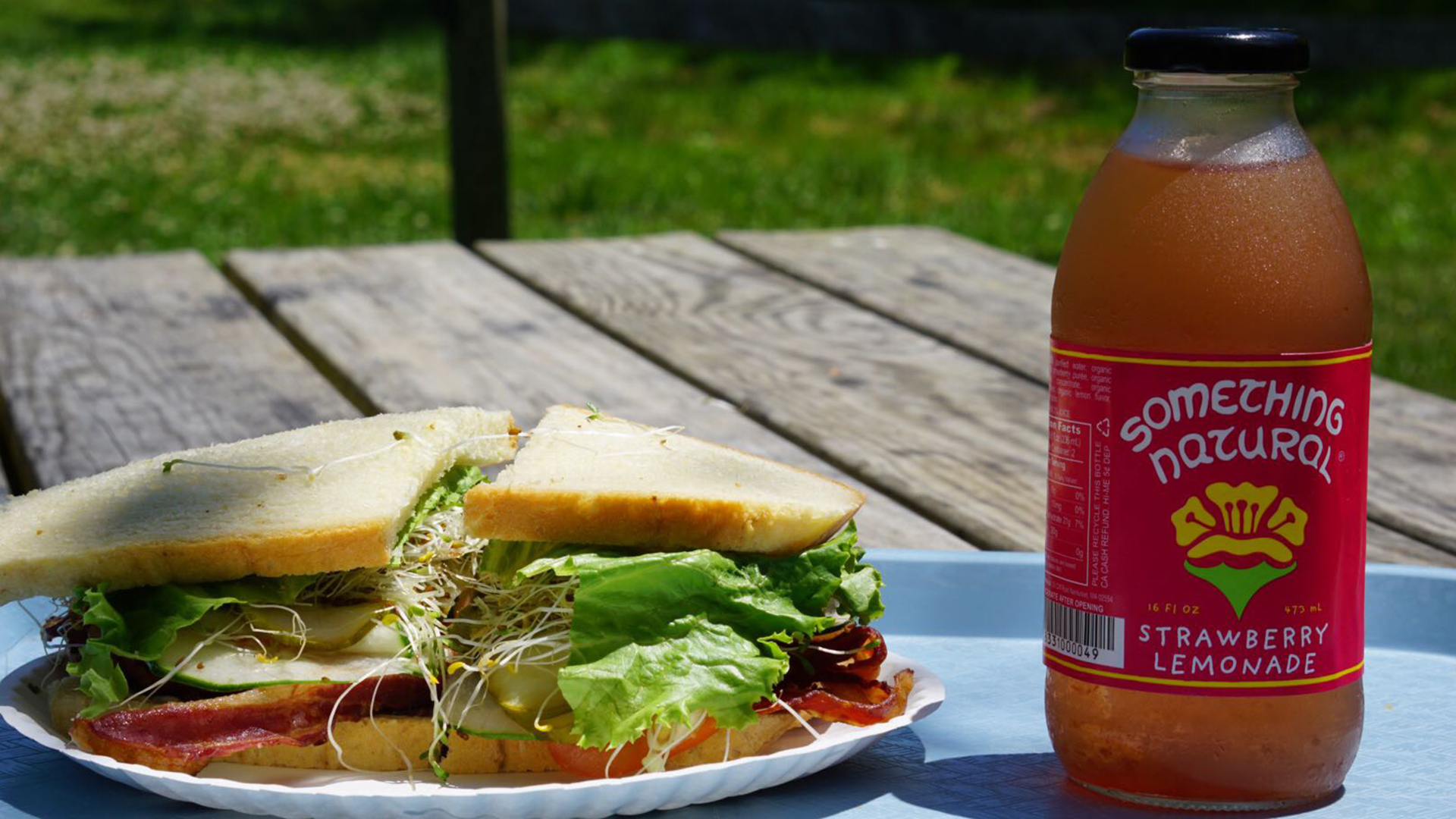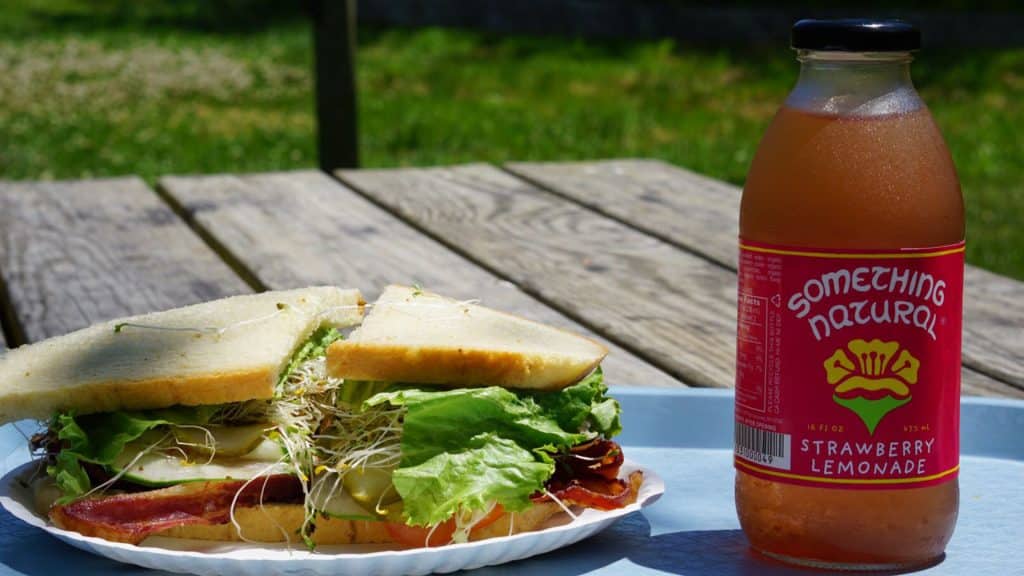 If you're visiting Nantucket, you'll be pleasantly surprised by the variety of dining options available on this small island. For a casual meal, Brotherhood Thieves is a great option, which serves up bistro pub style cuisine for lunch and dinner. If you're in the mood for a sandwich, there's no better place than Something Natural. You can skip the line by ordering online ahead of time and enjoy your sandwich at one of their picnic tables or take it back to your inn to enjoy on the patio. For dinner, Languedoc Bistro is a great choice for French Cuisine, while Queequeg's offers American Seafood. If you're looking for something romantic and intimate, check out the brasserie-style cuisine at Ships Inn. Breakfast, which by the way is the most important meal of the day, can be enjoyed at our Inn, and is included in your stay. A gourmet continental breakfast, served with hot coffee and tea is available from 8 am-10 am. For additional information on dining and what's open during your visit, we recommend visiting this site: https://brasslanternnantucket.com/nantucket.html#restaurants.
While this maybe your first time on the island, we promise you, it will not be your last! Enjoy your visit.