'Tis the season to begin your holiday shopping and our local shops more than ever, appreciate your support! Each one of the shops on the Island of Nantucket have pivoted to include online shopping experiences, so that you don't have to miss giving the gift of Nantucket to your friends, family…or yourself!
We have compiled a short list of some of our favorite shops on Island. Sit back, relax, and shop!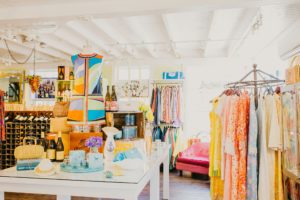 Current Vintage – Who doesn't love a little vintage, select beer and wine, cheese and provisions, and gifts? This unique store on East Street has it all! You will find anything from vintage Lily, to hand selected wines from around the world, to Sea Bag wine bags. This isn't your average store, the owner travels extensively to bring you the very best in wine, vintage and one-of-a-kind home accessories. Curbside and online ordering is available! 
Epernay Wine & Spirits – There's nothing better than having your favorite wine and spirits shipped directly to your home (if you live in Massachusetts) and if you live on the Rock, then curbside and delivery is an option as well. Epernay has been a head of the curve for sometime now offering on island delivery services and now why not expand – throughout Massachusetts?  There's something great about having all your favorite wine and spirits – delivered right to your door.
Nantucket Looms – From dreamy handwoven blankets, clothing, and home furnishing, Nantucket Looms has been around since 1968, Enjoy the beauty and simplicity of Nantucket cottage-style living with gorgeous home decor. Best of all, Nantucket Looms carry the works of over 80 local artisans, including painters, potters, wood carvers, basket weavers and jewelry makers. Curbside pickup, on-island delivery, and online shopping available!
ACK4170 – New to the retail game on Island is ACK4170, new brand of high-quality, Nantucket-inspired accessories, apparel, jewelry, home decor, stationery and art shop on Easy Street. The shop is curated with small local artists and logo'd merchandise. Curbside and online ordering is available!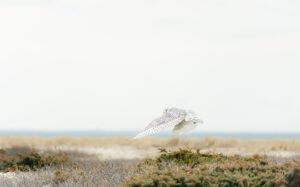 ACK & Beyond Photography – Photos tell a story, helps one reminisce, bring tears of joy, and make perfect gifts! ACK & Beyond is a talented Husband and Wife team that captures beautiful landscape of Nantucket using camera and drone photography. Order prints or framed 'one of a kind' photography this Holiday season.
Corner Table Cafe – Everyone has a favorite "to go to" restaurant on the Island and one of our favorites is, Corner Table Cafe. They are conveniently located just a short walk from the Brass Lantern. A gift card to your favorite "to go to" restaurant makes for the perfect gift. Gift Cards can be shipped just in time for the Holidays. If you are on Island, you can order delicious meals online for pick up or schedule for later!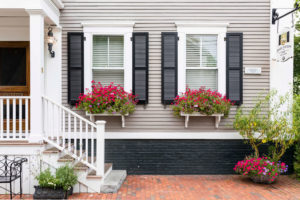 Last but not least… the gift of Brass Lantern.  Purchase a gift certificate either online or by phone and are valid for seven years – plenty of time to plan!
For additional list of shops on Island, please visit our Shopping page. Happy Holidays and Happy Shopping!