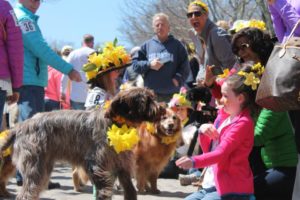 Spring on Nantucket is the re-awakening of the Island. Winter is behind us, the daffodils, crocuses and grape hyacinths begin to bloom, the winter brown transforms to spring green again, shops begin to reopen and the Brass Lantern will be in full swing after re-opening on February 1. You can only live vicariously through our social media and Nantucket Whaling Museum's Harbor Webcam for so long and we know that you are eager to get back to Nantucket!
Daffodil Festival , the best way to celebrate spring on Nantucket, is being re-imagined this year with more virtual events. But, even without the Antique Car Parade, the Island's three million daffodils can brighten anyone's day. Storefronts will be decorated with spring bloom charm, restaurants will begin reopening, the beaches will be quiet and peaceful for walking and getting some fresh air as the weather begins to warm.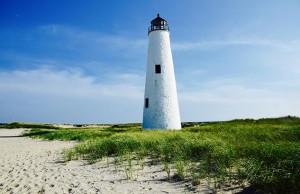 One thing you can check off the list is visiting the lighthouses of Nantucket. For a small Island, we are the home of three unique lighthouses.
The most popular lighthouse and most accessible by foot from Brass Lantern, is the Brant Point Lighthouse. If you take the ferry over, you will see the lighthouse as you approached Nantucket Harbor, but take a closer look at is when you are on Island. Don't forget to throw a penny in the water when leaving to ensure a return visit.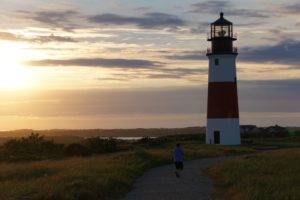 Sankaty lighthouse is located on the Eastern shore of Nantucket high on cliff in the quaint part of the Island, 'Sconset. A trip to 'Sconset is the perfect all day adventure, so make a day out of it. Casually bike from the Inn to Sankaty on the Island's easily accessible and scenic bike path. We recommend taking a picnic lunch with you. Your first stop can be The Corner Table Cafe on Federal Street for a few grab and go sandwiches as you make your way the Sankaty lighthouse.
Great Point lighthouse is located on the Northeast tip of the island and is only accessible by 4-wheel drive vehicle. You can rent a Jeep – with all certifications and instructions for over sand driving –  and Great Point is definitely the trip! While exploring you may even see a family of playful seals relaxing on the beach.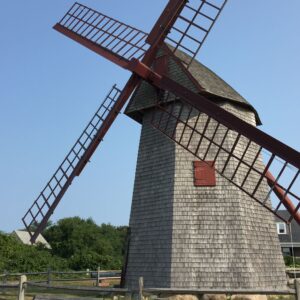 When visiting Nantucket this spring, be sure to discover Nantucket Historical Association's historic sites. While, the inside of the sites are closed for the spring, you can send yourself on a historic site scavenger hunt to visit the property grounds. Write the properties down and make sure to take a selfie at each place. Hawden House – 1846, Thomas Macy House – 1800, Greater Light – 1790, Oldest House – 1686, Old Mill – 1746, Quaker Meeting House – 1838, Old Gaol – 1805, and Fire Hose Cart House – 1886. Make sure to to tag @brasslanterninn and @ackhistory for a reshare on our social media!
Spring is the re-awakening…enjoy a holiday to Nantucket before the summer crowds and life becomes busy and hectic. You will go home feeling refreshed, renewed and rejuvenated! Book today for your Spring getaway to Nantucket!