When you finally arrive on Nantucket, you will know you are in a whole other world. Nantucket has over 800 pre-Civil War homes, cobblestone streets and not a chain store in sight (Where is Starbucks?? Sorry – back in 'America'…). And this summer, take advantage of the simpler pleasures of the Island.
In the 'before' time, some visitors came for the beaches, others for the cultural and historical experience. Although our Island festivals and events are on pause this year, we have found other unique experiences to explore while visiting the island this summer.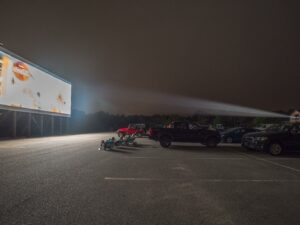 Drive-in Dreamland Theater
Drive-in theaters are making a comeback this year! This summer, the Dreamland is offering an unforgettable movie viewing experience at the Playing Fields at 7 Nobadeer Farm Road. Stay in your car, recline your seats and relax while you watch on the big screen a mix of new movies and old classics. To view what is showing during your visit and for full details, visit the Dreamland Website for more information.
Wheels of Delight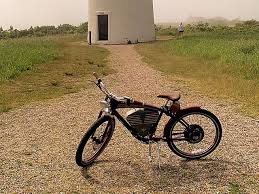 The name describes exactly how you will feel riding on an electric bike. Wheels of Delight bikes are charged using electricity generated on-site at their in Town (just steps away from the Brass Lantern) bike shop by their 8,500 Watt solar electric array which is installed atop a recycled cedar pergola. These solar panels provide clean, renewable electricity that will fuel your next bike trip around Nantucket! Explore Wheels of Delight's fleet of bikes.

Food Trucks
Food Trucks has been a trendy way to dine in the past several years and there is no time like this year to enjoy a delicious meal from a mobile food truck. If you don't feel quite comfortable dining inside, there are a few options to grab dinner that can be enjoyed on the beach, at the park, or at the Inn. Nantucket Poke is a Food Trailer serving traditional Hawaiian Poke Bowls using sushi-grade fish and local ingredients. They will be parked at Cisco Beach everyday noon-5pm. Cisco Brewers is a great place to spend a few hours, where you will find live music, a winery, distillery, and a brewery, games, AND Food Trucks. You may find Millies, Nantucket Lobster Trap Truck, or Big Hug Dumplings there!
Nantucket Whaling Museum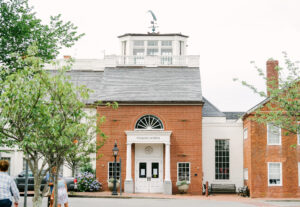 The museum is finally reopening its historic doors, Monday, July 13th. Just a few blocks away from the Inn, you will find exhibitions in nine different galleries with over a thousand works of art, artifacts and treasures on display, that tells the Island's fascinating stories over four centuries. To learn more and reserve your tickets, visit the Nantucket Historic Association website.
Book your Nantucket Holiday today!