We are all used to hopping in our car to get to point A to B in our daily lives, but we are here to tell you the reasons why you don't need your vehicle on Nantucket. Unless you are planning an extended stay for multiple family members that requires tons of stuff…we hope our suggestions will help you make your life much simpler (and cost effective).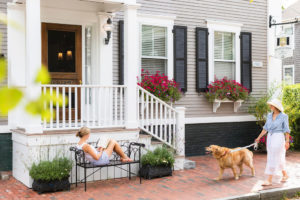 We are in a prime location in town and nestled off North Water Street in the Historic and Cultural district. You can pretty much stroll, bike, run to the theaters – White Heron, the Theatre Workshop and Dreamland, boutique shops, restaurants, museums, site seeing and more. We are just a few blocks from it all! We are easy walking distance from the ferry terminals – when luggage-free, but in case you prefer to catch a ride, taxis are lined up for your convenience at both ferry terminals for transport or you can call in advance for a scheduled pick up. There are many one-way streets and limited in Town parking, so when driving and you make "the loop" through town, you could have walked to your in-town destination in half the time. (Trust us.)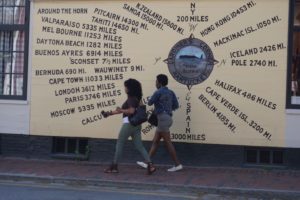 There is extra planning and extra cost when bringing your vehicle on the Ferry. The Steamship slow ferry is the only way to bring your vehicle and reservations should be made well in advance to guarantee a spot for your travel dates and reservations fill up very quickly. There is the option of standby – but there are no guarantees you will make it on the boat that day…. we know! To bring your car on island, depending on the size of your vehicle and season you visit, it can set you back well over $500 for round trip tickets.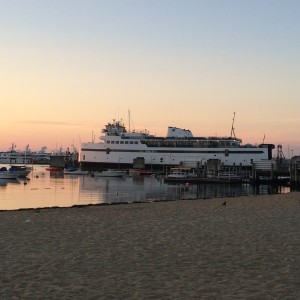 On Island, there are different means of getting around other than foot. We offer Bike Nantucket, a package that includes two rental bikes for 24 hours, helmets, and lunch for two for $100. With over 50 miles of bike paths on Nantucket, there are numerous bicycle rental companies should you want to keep your bikes for your entire stay. There's no better way to explore Nantucket Island than on two wheels!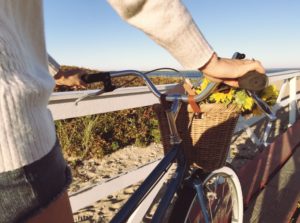 You may ask, how do we get to Great Point or Smith's Point without a car? You can just rent a car on island from the several car rentals companies on island. Young's Car Rental and Affordable Rental are both just a few blocks from the Inn. Although the cost to rent a car for a day is higher than on the mainland, you can just rent for the day (or two) that you need it…so rent a Jeep and get exploring!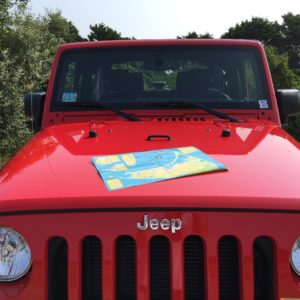 Another great option is the Island's Public Transportation, the Wave, you can pick up the island shuttle at the Nantucket Whaling Museum, and just for a couple of bucks, you can get all around the island from Sconset to Madaket!
However, you choose to get around the Island, we look forward to having you stay at the Brass Lantern Inn!