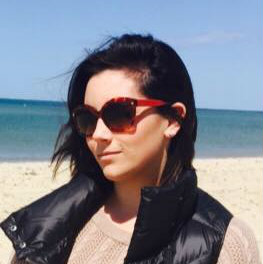 by Myra Beal, Concierge and Guest Blogger
Nantucket is as family friendly as you can get!  Usually considered the perfect place for a romantic getaway with beautiful beaches and elegant restaurants, but what happens when the kids tag along?  With life-guarded beaches, kids activities, and restaurants that can accommodate some tiny hungry bellies, Nantucket is a top choice for family vacations! With Nantucket's vast history and surrounding waters, there are many fun but also educational excursions for your whole family. Whether you're alone or with the kids Nantucket is the perfect place for a memorable summer holiday.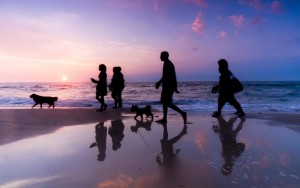 Kids Excursions: 
Endeavor Sailing – Take your kids on a Pirate Hunter Adventure! Take time with Robin of Ravens Walk aboard Endeavor to discover legends of Nantucket's most famous pirates and their lives and search for treasure!
Critter Cruise – The Critter Cruise is an hour long trip aboard Monomoy Point where kids can learn to cast lines, pull up lobster traps, and learn about their favorite sea creatures in the onboard touch tank!
Shearwater Excursions – The Harbor Tour Ice Cream Cruise is a boat cruise around Children's Beach, Brant Point Lighthouse, and the Jetties that also offers Nantucket's famous Juice Bar ice cream on board. Have a tasty treat and see the shoreline of Nantucket! Rumor has it some especially well behaved passengers even get to steer the boat!
Maria Mitchell Association – The educational Marine Ecology Field Trip allows you to catch, identify, measure, and weigh local Nantucket species before returning them to their homes. You can learn about Nantucket's marine life in this fun hands-on experience.
Whaling Museum – Not only for rainy days, the Whaling Museum is fun out of the sun activity where kids can learn about Nantucket's whaling history. The Discovery Room is filled with interactive exhibits and games, not to mention the sperm whale skeleton suspended from the ceiling in Gosnell Hall will definitely keep the kids intrigued.
Sea Nantucket – Rent kayaking and paddle boards to see Nantucket by water! Take a shot at stand up paddle boarding and kayaking  with the kids and roam around Nantucket's harbors and relaxed beaches. It will be a fun day of swimming and exploring,
Getting Hungry – Family Friendly Restaurants
Take a look at our Family Friendly Restaurant recommendations – just a short walk from the Brass Lantern
A little farther away – a bike or shuttle ride:
AK Diamonds, 16 Macy's Lane, 508-228-3154, casual menu, patio dining
Kitty Murtaghs , 4 W. Creek Road, 508-325-0781, a bit a Ireland on Nantucket, snooker and darts available
The Downyflake, 18 Sparks Ave., (508) 228-4533, our Nantucket 'diner' – donuts made fresh each day
Fairgrounds, 27 Fairgrounds Road, 508-228-4095, mid-Island, casual menu
Millies,326 Madaket Rd., 508-228-8435 – next to Madaket Beach, eat outside on a picnic table on watch the sunset from the second floor
Sea Grille, 45 Sparks Ave., 508-325-5700 – open year round for lunch and dinner, deck dining