The first week of December last month felt like a summer day on Nantucket…except for the weather. The streets were bustling and shops and restaurants were filled with holiday cheer. Visitors were ready to shop, drink, and eat… also known as "happy strolling".
For Stroll Festival, the Brass Lantern Inn filled all 17 rooms and we were delighted to have a full house of happy guests. The Dining Room was bursting with guests cheerfully eating their breakfast of scones, house-made granola, and toasted bagels. In the afternoon, we filled the Inn with the aroma of freshly baked cookies, and on Saturday, offered guests cheese and fruit to nibble on while sipping on wine and local beers.
The weekend was packed with festivities – all within walking distance to the Inn – and the main event, the parade, was the highlight with Santa Claus perched on the The Nantucket Hotel vintage fire truck…It felt wonderful to celebrate again!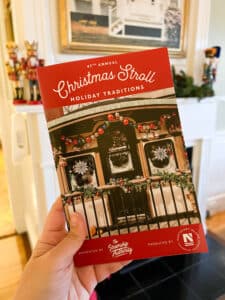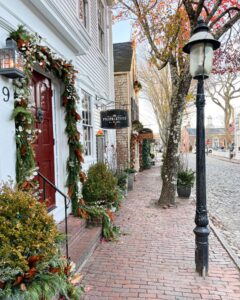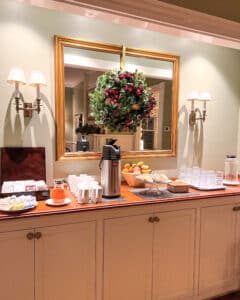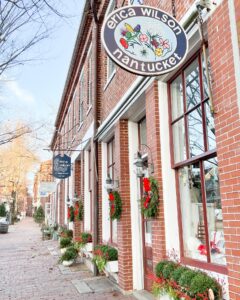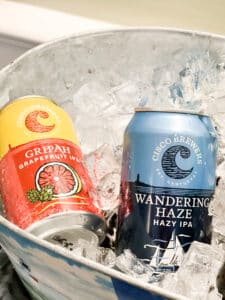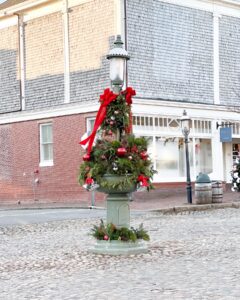 Many of the major festivals and events have announced dates for 2022. While things could change, we are optimistic and are getting ready for an exciting year ahead. With the two year suspension of events we anticipate 2022 will be busy one – so make sure to reserve your preferred dates and rooms…you don't want to miss the boat!
CLICK FOR 2022 CALENDAR EVENTS