"Tiny Trips" is what is trending right now. Places to go see and do within a short drive. In our case, it's a short car and ferry ride, or short flight. Nantucket is a beautiful New England village off the coast of Cape Cod, Massachusetts and this "tiny" Island, we call home, is the center of some of New England's favorite events, festivals, culture, cuisine, shopping, and beaches. While we are still adapting to how we travel, we wanted to share some of our favorite events, activities and how to get the most from your Nantucket holiday.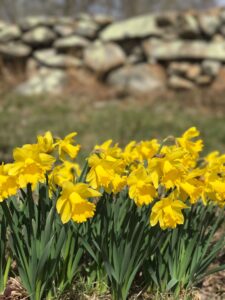 Daffodil Festival is the re-awakening of the island after winter. While this year the festival is mostly virtual, April is still the perfect time to visit the Island. This is when the island starts to come to life after a long winter, blooming into spring with restaurants and shops beginning to come out of hibernation. The bright yellow daffodils are here to greet you this spring! When visiting, make sure to pack something yellow to wear!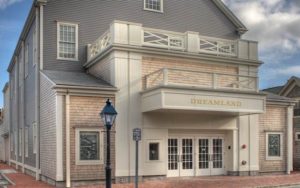 The 26th Annual Nantucket Film Festival, June 17-28, this year will be presented in a hybrid format. What does that mean? This year, NFF will be extended from 6 days to 11! Have the best of both worlds, where you can enjoy screenings in person and online. This year attendees will be able to enjoy film screenings at the Dreamland's drive-in theater off Nobadeer Farm Road, which was a "hit" last year and garden screenings will allow for an intimate setting for smaller viewings, round-tables and conversation.
The 12th Annual Nantucket Garden Festival will take place on July 15-17. Not everyone has a green thumb, but that's okay, the festival is for all garden lovers! The Nantucket Garden Festival highlights the unique ecosystems and sustainability on Nantucket and offers workshops, tours, parties and family fun activities. View the schedule of events here: www.NantucketGardenFestival.org.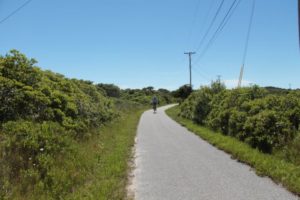 If you have not downloaded the ACKtrail App, then make sure to do so before visiting Nantucket. At your fingertips you can discover Nantucket trails, maps curated by the Nantucket Conservation Foundation. The interactive app has some great filters to help guide you to the perfect trail whether you are looking for pet friendly, kid friendly, running, biking and more!
Nantucket is moving, shaking, and adapting. As you plan your visit, make sure to visit our events calendar for the latest happenings!